Zenbird Tours (Organization)
Guided themed tours for organizations
Zenbird offers governments and organizations themed tours around Japan for exchanging knowledge and experience learning. Be it about Japan's Circular Economy, the efficiency of waste mangement, or simply the implemented ideas for sustainability, Zenbird will be your guide.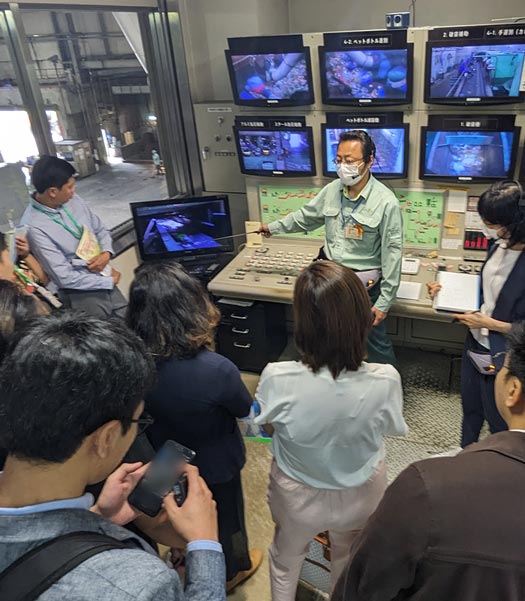 Your guides have close network with many leaders in the industry. We will be able to arrange site visits and exchange sessions.
Many stakeholders are willing to share their knowledge and developments, and will sure to make your tour an educational one.
We will help you find stakeholders who are a good match for your theme, so you will be able to maximise your time in Japan. 
The tour may be a mission for the betterment of our world, but it will be an experience of fun to make it a fulfilling tour!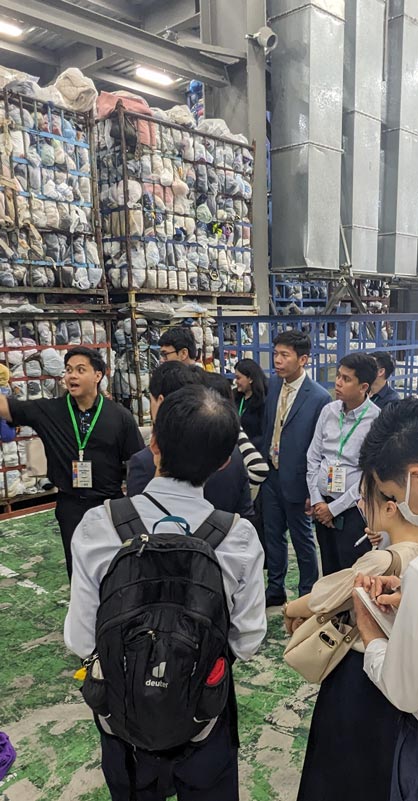 Potential visits your organisation may consider 
Destinations are customized accordingly to your needs. Here are some of the places we have visited or are potential visits:
Yokohama City
Yokohama Partnership of Resources and Technologies (Y-PORT)
GUUN Co.
NAKANO & Co.
RECOTECH
Rinne.Bar
elab
J BIO FOOD RECYCLE
Japan Circular Economy Partnership (J-CEP)
ROOTS Journey
Design Week Kyoto
… and many more!
Sample Tour: UNDP Philippines
During our tour for UNDP delegate from the Philippines, the theme was to learn about the Circular Economy in Yokohama and Tokyo. Over a period of five days, our participants got to hold a symposium, called upon the Tokyo City and Yokohama City governments, and made site visits to resource management facilities. Here is the five day itinerary arranged for them.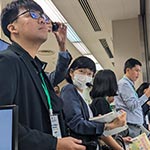 Day 1: Yokohama
Visit call to Yokohama City government
Site visit to Tsurumi Recycling Center
Site visit to J-Bio Food Recycle
Site visit to Circular Yokohama Museum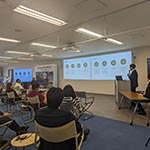 Day 2: Yokohama
Circular Economy Symposium
Site visit to NAKANO & Co.
Site visit to GUUN Co.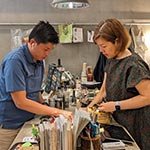 Day 3 : Tokyo
Hands-on experience at Rinne Bar
Learning visit to elab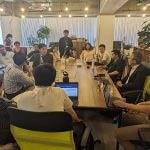 Day 4 : Tokyo
Visit call to Tokyo Metropoitan City Office
Exchange with Japan Circular Economy Partnership (J-CEP)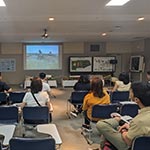 Day 5 : Tokyo
Visit to Tokyo Bayside Landfill
Want to know more about a tour for you?
If your question is not here
Please contact us through our contact form, and we will reply as soon as possible!
How many people are the tours for?
In our experience, a group of 10 works best. However, it is possible to make different arrangements to meet your needs. 
How much is the tour?
Needs for different organisation vary greatly, so it would be fastest to get a quote for the tour you need by contacting us.
Can you help us book hotels, transport etc.?
Because we are not a tour agency, it is against the law for us to do these reservations for you. We will be coordinating with you to make the schedule.
How long before should we make our bookings?
In our experience, contacting us six months before your tour is best. This is especially important when making visits to LGUs (Local Government Units), ensuring their schedule availability.